GAY SHOPS
3 RITZY SHOPPING AREAS
4 SHOPPING MALLS
ONLINE SHOPS
Andrew Christian Underwear

N101 Sports Supplements
Gay Theme Books
GAY SHOPS
@GayWeHo Pride Shack
Rainbow Flags, Rings, Bags, Necklaces.
We've got it all!
Order Now!

Koontz Gift Shop
8914 Santa Monica Blvd.
http://www.koontz.com
Koontz Hardware is a
Gay West Hollywood
landmark here since 1938. Not only do they have a massive inventory of more than 120,000 hardware items, in the front of the store is a mini gift shop! You'll be amazed they squeezed so much stuff into this little store. The shelves go up to the ceiling and they have unique sliding product display walls to pack in double the product in half the space! The friendly employees will help you discover hidden items because they really do have everything! It might be way down on the floor, behind a sliding wall, or way up towards the ceiling. It's so much fun browsing through this store.
reviews
George Patrick Menswear
805 Palm Ave @ Santa Monica Blvd.
https://georgepatrickmenswear.com/
Upscale/luxury mens ready to wear brand with its roots in modern bespoke and made-to-measure suiting.
665 Leather
8722 Santa Monica Blvd.
http://www.665leather.com/
Well made custom fitted leather clothing and adult products for the gay leather scene. The very best and highest quality products of their type. Bright, modern, clean, non-intimidating store with a friendly, helpful staff.
reviews
map
Rounderbum
802 N. San Vicente Blvd.
http://www.rounderbum.com
Say goodbye to saggy jeans. Thanks to Shark Tank, you can have a rounder bum.
map

The Pacific Design Center
8687 San Vicente Blvd.
http://www.pacificdesigncenter.com
http://www.facebook.com
Most merchandise isn't available directly to consumers, but that shouldn't stop you from browsing the 130 interior designer showrooms in this huge 1.2 million square foot complex. The 14 acres includes three buildings. The Red and Green buildings house mostly offices, so the Blue building is where you're headed.
Read our post with more gorgeous photos of this place!
Look through the many shop windows at designer furniture, fixtures, and fabrics. To purchase items, generally you'll need to bring your certified interior designer, but some shop owners are willing to sell direct if you ask. You can also hire a designer for the day by inquiring at the information booth. The Pacific Design Center is owned by Charles S. Cohen who owns 3 other design centers in New York, Houston, and Florida.
Friends of the Library Bookstore
625 N. San Vicente Blvd.
http://www.wehofol.org
The Friends of the West Hollywood Library operate an all-volunteer bookstore located on the auto court of the library offering high-quality used books. Gay West Hollywood's beautiful $64 Million library has signature collections and areas which include an LGBT area and an HIV/AIDS collection. In all, the library houses more than 150,000 items including books, periodicals, DVDs, CDs, audio books, and large print materials. There is seating and study space for more than 160 people, 47 public internet stations, free wifi and an adjoining coffee shop on the bottom level.


Showtime Clothing
8917 Santa Monica Blvd.
http://facebook.com
Stylish men's clothing boutique.


John Varvatos
8800 Melrose Ave.
http://www.johnvarvatos.com
High fashion mens clothing including belts, footware, eyewear, watches, skincare, and fragrances.
reviews
@GayWeHo Pride Shack
Rainbow Flags, Rings, Bags, Necklaces.
We've got it all!
Order Now!
GayWeHo Gay Pride Shack
Order Rings, Bracelets, Necklaces, Flags
Order Now!
Chi Chi Larue's
8861 Santa Monica Blvd.
http://www.chichilarues.com
Chi Chi Larue is a phenomenon. An adult video producer, a worldwide internet retailer of adult products, and a DJ club promoter. "She's" very well known internationally due to the popularity of her adult video productions and traverses the globe with her models promoting her brand in gay bars and clubs. This very special (and very, very pink) shop is where she sells her many branded adult video and novelty wares.
reviews map

Block Party
8853 Santa Monica Blvd.
http://www.facebook.com/blockpartyweho
Fun Filled Clothing and more shop in the Heart of West Hollywood. "The Gayest Store on Earth." Constantly evolving and becoming the best place for gay locals and tourists to purchase cards, souvenirs, and a huge selection of casual clothing including hats, underwear, swimwear, coats, pants and shirts. Brands include Clever, Candyman, Cocksox, Tulio, N2N, Jocko, Tyr Sport, Ginch Gonch, Baskit, Papi, Freedom Reigns, Toot, Geovanny, Junk, PPU Sexy, Activeman, Speedo, Greg Homme, Unico, Vuthy, Whithall & Shon, and Y.M.L.A. Look for the bargains in the back. Assumedly named after owner/partner
Larry Block
.
reviews
map

12 Step Store
8730 Santa Monica Blvd.
http://www.my12stepstore.com
Recovery and healing books, cards, products, and speciality gifts. A fun styled recovery boutique celebrating life!
reviews
map
WeHo Jock

868 Huntley
http://wehojock.com/
Gay Sportswear Shop
Brick and Mortar

8713 Santa Monica Blvd.
http://www.bricknmortar.co/
High-end men's clothing boutique also carrying jewelry, accessories, skin-care products, and gifts. A very unique selection with an extrememly helpful staff.
reviews
map
V Wine & Cheese Shop
903 Westbourne Drive
http://www.vwesthollywood.com/
Four concepts in one! 1: Wine & Beer
Tasting Room
2: Coffee & Tea Shop 3: Wine, Beer, & Accessories Retail Sales 4: Art Gallery. All this housed in a building that was originally Charlie Chaplin & Nina Fosh's acting studio which later became West Hollywood's first library from 1929-1941. The retail wine & beer is located in numbered book shelves with a card catalog system to guide guests to their favorite wine a beer selections.
Body Energy Club
8591 Santa Monica Blvd.
bodyenergyclubusa.com
More than 6,200 products with over $5 million in inventory. We are a one stop shop for all your vitamins, sport supplements, cold pressed juices, smoothies & health food related products.
reviews map

Sports Nutrition

N101

PowerZone

Max Muscle

Earth Bar

24 Hour Fitness


Raffi Jewelers
8490 Santa Monica Blvd.
http://www.raffijewelers.com
So many beautiful watches. Watch repair and battery replacement. The owner "Raffi" is always there; he's extremely friendly and helpful. GO THERE! GO THERE! Tell Raffi we sent you!
reviews
Davido Men's Clubwear
and Underwear
8285 Santa Monica Blvd.
Men's clothing boutique featuring club wear and underwear.
reviews map


Chi Chi Larue's Circus
8230 Santa Monica Blvd.
http://www.chichilarues.com
The historic legendary bookstore "Circus of Books" has been taken over by Chi Chi Larue. Adult bookstore and novelties.
maps
Candle Delirium
7980 Santa Monica Blvd.
http://www.candledelirium.com
Very large candle shop with practically any type of candle and scent you could ever imagine.
reviews
map
The Pleasure Chest
7733 Santa Monica Blvd.
http://www.thepleasurechest.com
The most non-intimidating adult store you'll ever visit. Gifts, cards, novelties, and adult products with a friendly helpful staff.
reviews
map
@GayWeHo Pride Shack
Rainbow Flags, Rings, Bags, Necklaces.
We've got it all!
Order Now!
Gay West Hollywood
Business Directory
12StepStore
|
24HourFitnessGym
|

665Leather
|
AmericanApparel
|
Art
|
BlockParty
|

BodyEnergyClub
|
Brick&Mortar
|

CandleDelirium
|
ChiChiLarue
|
Davido
|
GeorgePatrickClothing
|

Geovanny
|
TheGrove
|
Jewelry|
JohnVarvatos
|
KoontzGiftShop
|
LibraryBookstore
|
Par-LA
|

PleasureChest
|
Raffi
|
RodeoDrive
|
Rounderbum
|
ShowtimeClothing
|

SportsSupplements
|

SportingClub
|
VWineTasting
|

Watches
|
WeHoJock
Jessica & Hunter "Alcohol" WATCH:
https://www.youtube.com/watch?v=uEf
MGold818 MickysWeHo Nope
HYEAH!!!
https://twitter.com/weholove/status
MGold818 Google "Robertson Lane Hotel"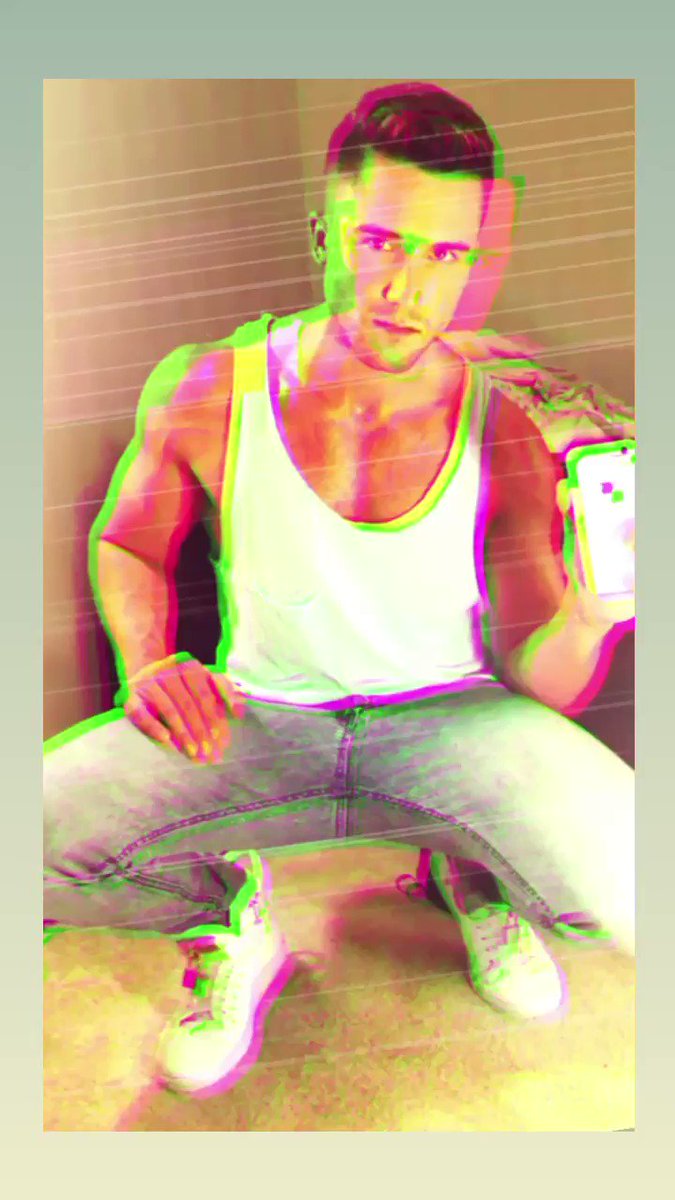 Hey twitter babes come see me for my first WeHo reopening gig at Hi Tops Friday night 9pm-2am ?
https://twitter.com/PatrickKuzara/s
Will HOT DONNA'S be West Hollywood's newest bar created by women for women? 1)
http://instagram.com/hotdonnasweho/
WeHo is finally 150% OPEN! WATCH VIDEO:
https://nightsinweho.com/2021/06/16
MGold818 MickysWeHo Yes! They are already next door at Revolver!
https://twitter.com/WeHoLove/status
This Sunday. HAY L.A. GAYS et AL! ? Pre-sale ticket . Naughty-oughty party is BACK! At elcidsunset Hot cookies Stanley Frank Sensation & Mez will be playing on top of - with the gorgeous doggie dancers, see yall there! Yer host adamramzi_xo MarioDiaz
https://twitter.com/WeHoLove/status
FRIDAY JUNE 18! EVITA AT NIGHTINGALE WEST HOLLYWOOD
https://twitter.com/WeHoLove/status
It's OFFICIAL! MickysWeHo is reopening JULY 1!!!
REVOLVER IS OPEN!!!
https://twitter.com/WeHoLove/status
12 DAYS OF PRIDE BEGINS JUN 15 EVENT LISTINGS BELOW LAST CALL FOR DRAG BRUNCH TICKETS Details at
http://sorrynotsorryla.com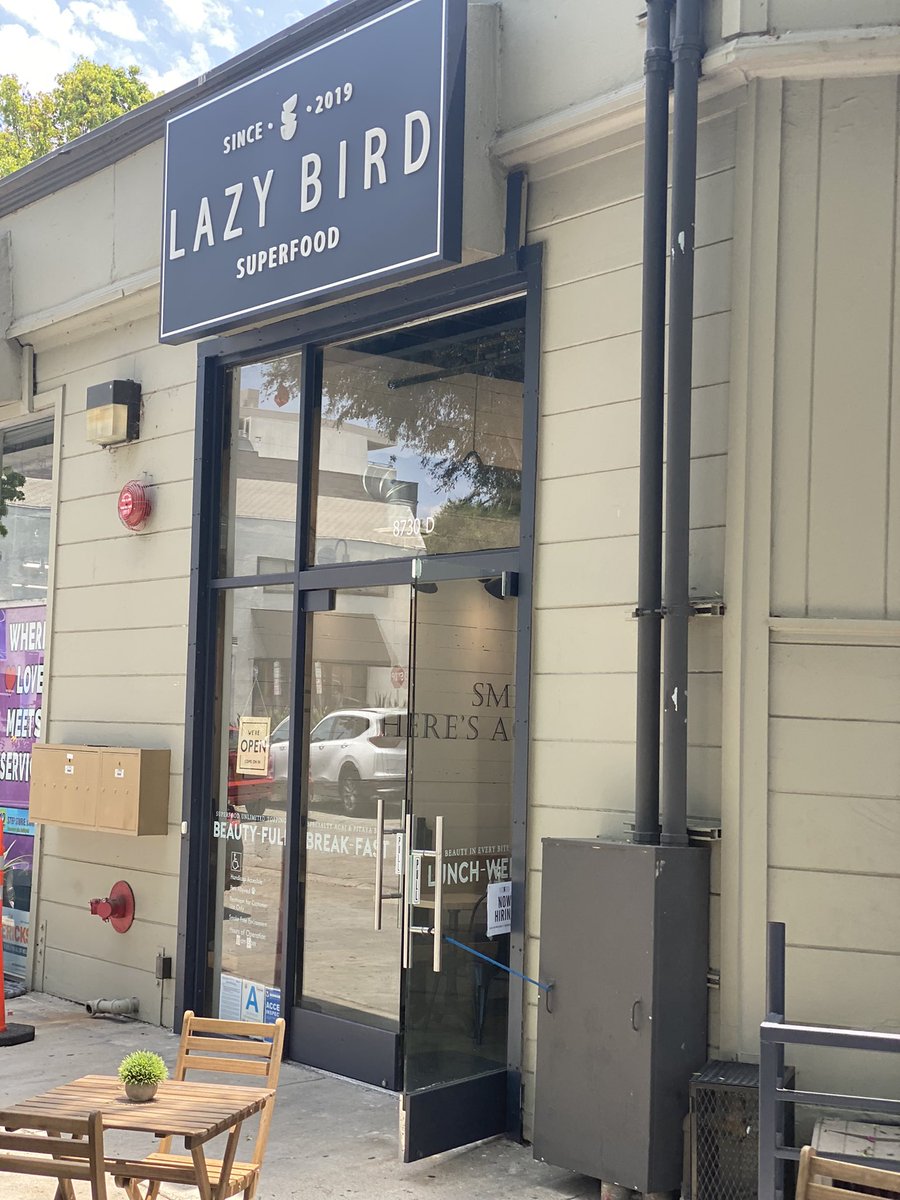 WeHoLove WEHOville WEHO_TIMES lovingweho WeHoDaily WeHoArts Wehopost WehoCares OK people you gotta try this place out. LazyBirdWeho opened a few months ago and i think you might like it? On a hot summer day it may hit the spot. Its on samoBlvd west of 24hrFit TryIt
https://twitter.com/johnYYZ2LAX/sta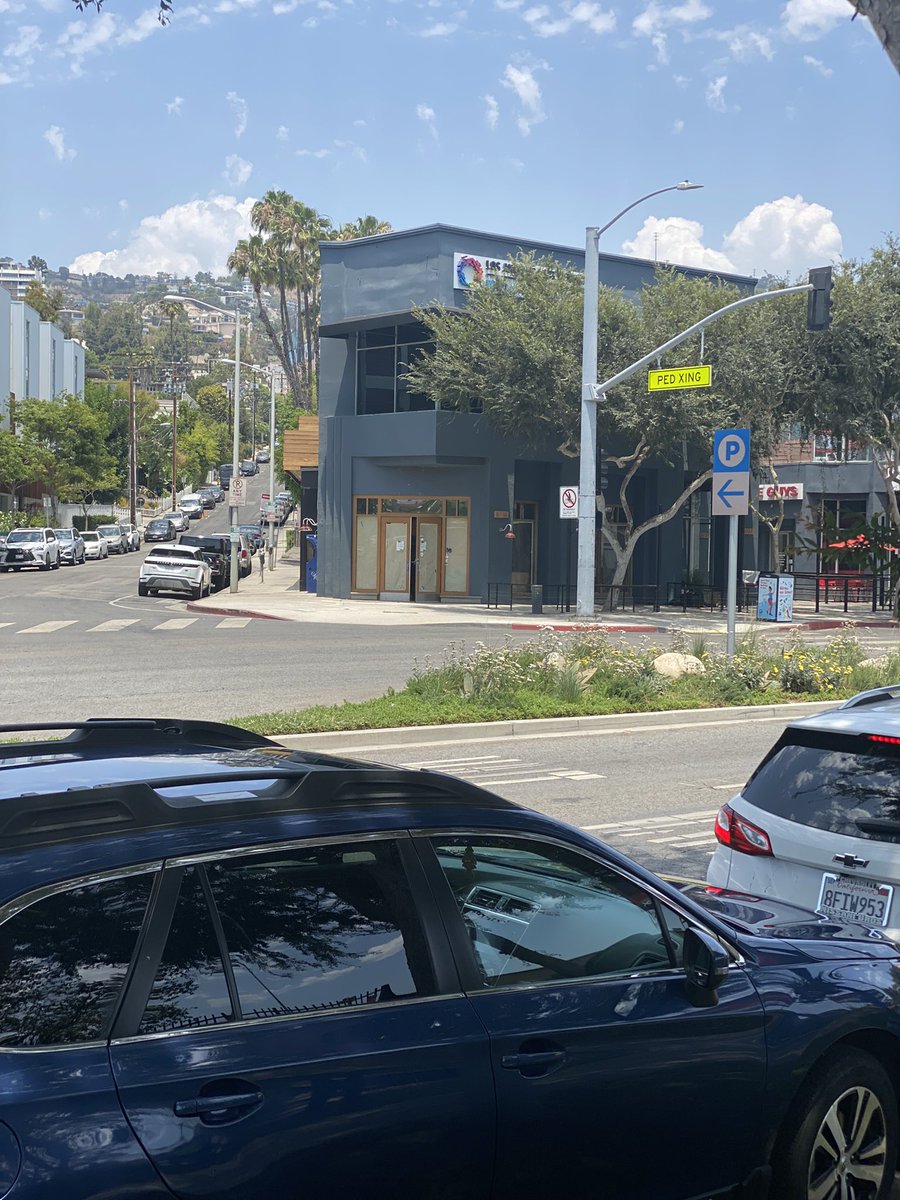 WeHoLove lovingweho WEHOville WeHoDaily WEHO_TIMES there are some goings on at the old Coffee Bean and Tea Leaf. What is going on!! Love progress in weho And today is a hot one, this hole week has been hot. Where is friday at 5pm ???
https://twitter.com/johnYYZ2LAX/sta
JOB: Barber/Stylist Needed for VERY BUSY West Hollywood Shop - salon /... -- 7748 Santa Monica Blvd. near Genesee
https://losangeles.craigslist.org/w
How LGBTQ-Friendly Are America's Largest Cities? - TheStreet
https://www.thestreet.com/personal-
Jun 19 at Rocco's - Virtual & Live WOMEN'S FREEDOM FESTIVAL & DYKE MARCH West Hollywood
https://patch.com/california/westho
Mikey Consbruck, owner of V Wine Room in GayWeHo WATCH:
https://www.youtube.com/watch?v=6hk
WeHoLove GayWeHo One of my FAVORITE PLACES ever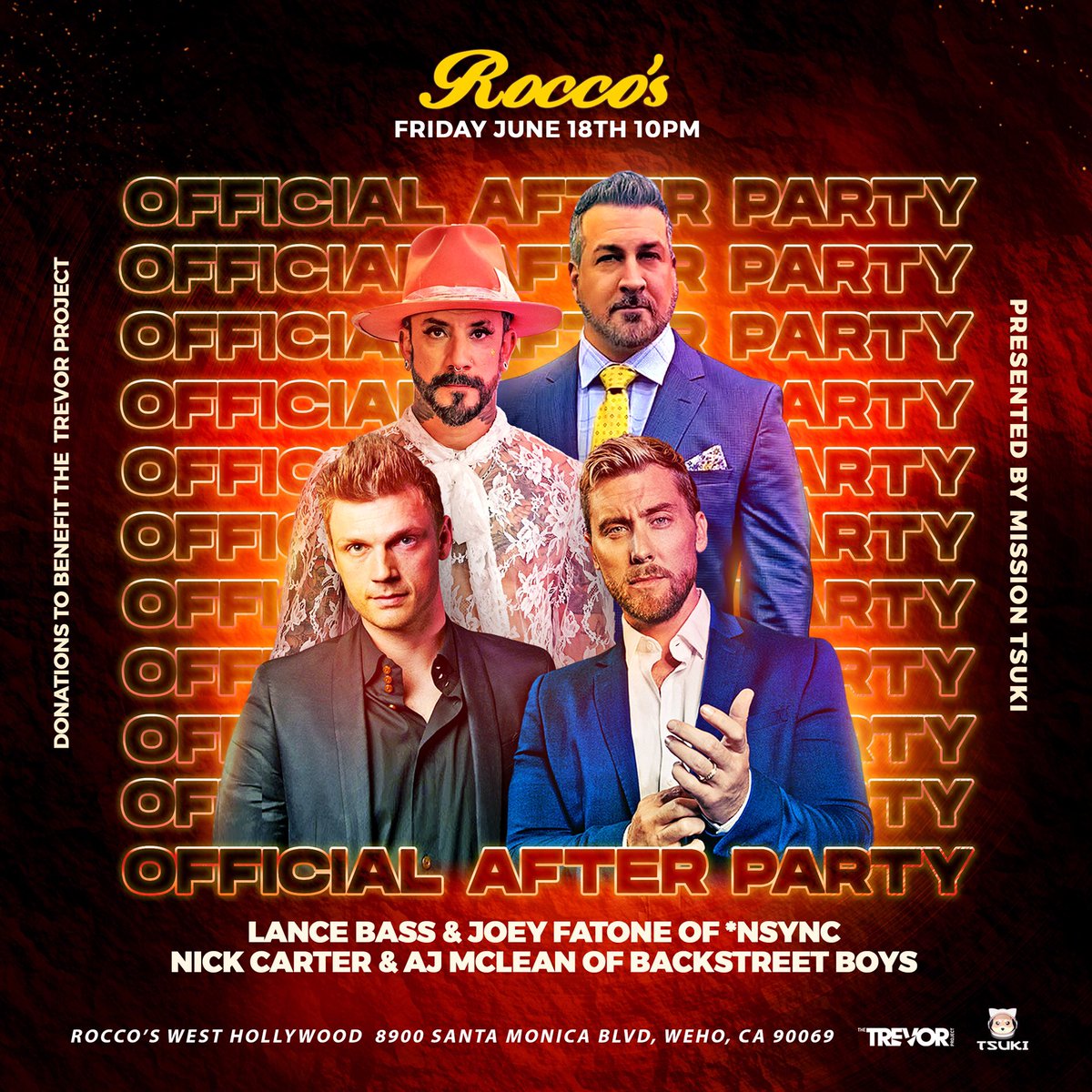 After the BingoUnderTheStars event on 6/18 at TheGroveLA hit the after party at RSweho with LanceBass realjoeyfatone nickcarter and aj_mclean!! Donations to benefit the TrevorProject! pride roccos weho lovingweho PrideMonth
https://twitter.com/lovingweho/stat
Emma Chamberlain Kaia Gerber, Jacob Elordi, Dua Lipa, Anwar Hadid, Olivia Rodrigo, Lil Nas X, Khalid, Pia Mia & More Attend Birthday Bash at Nice Guy in West Hollywood
http://www.justjaredjr.com/2021/06/
Sell Out AlertWe have opened the Wunderground Basement with DJ Calypso to add the final 200 tickets to GPS this Sat.Act fast to secure your spot at
https://www.instagram.com/p/CQKAt2L
The Adventures of Priscilla, Queen of the Desert!
https://www.eventbrite.com/e/la-pri
City of West Hollywood and West Hollywood Chamber of Commerce (WHCC) Announce 'Pride Lives Here' - storefronts will be decorated as if they were floats gliding through a Pride parade.
http://weho.org/Home/Components/New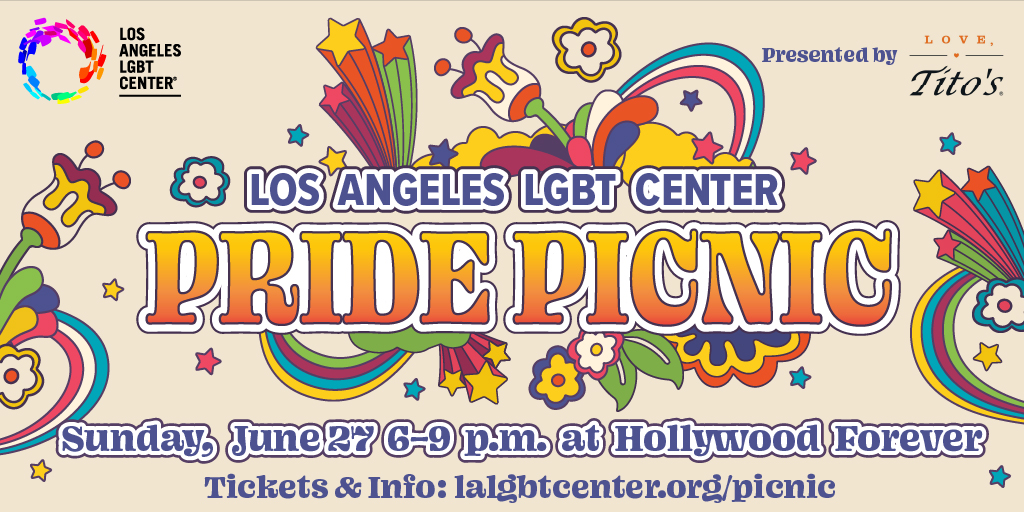 Ready to meet and greet--and eat? Then join us at the Center's social-distanced Pride Picnic at Hollywood Forever hwdforever on Sunday, June 27! Enjoy live DJ, drag performances, LA's most popular food vendors, and more. DETAILS:
http://lalgbtcenter.org/picnic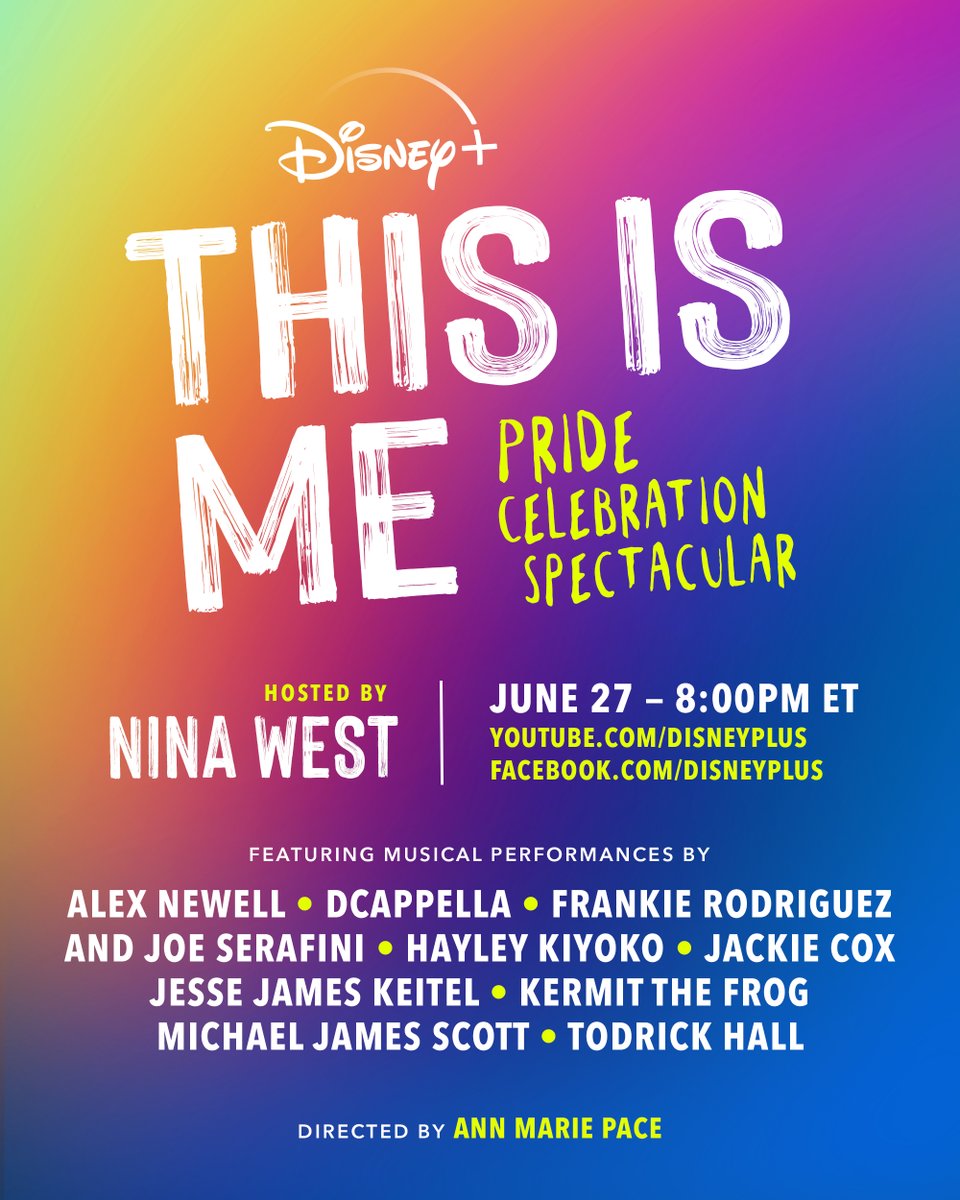 We're throwing a DisneyPlusPride party! Join us Sunday, June 27 for the first ever DisneyPlus 'This Is Me' Pride Celebration Spectacular, hosted by NinaWest with musicalperformances by TheAlexNewell, MrFrankieAR and Joe_Serafini_, HayleyKiyoko, Todrick, & more. (1/2)
https://twitter.com/disneyplus/stat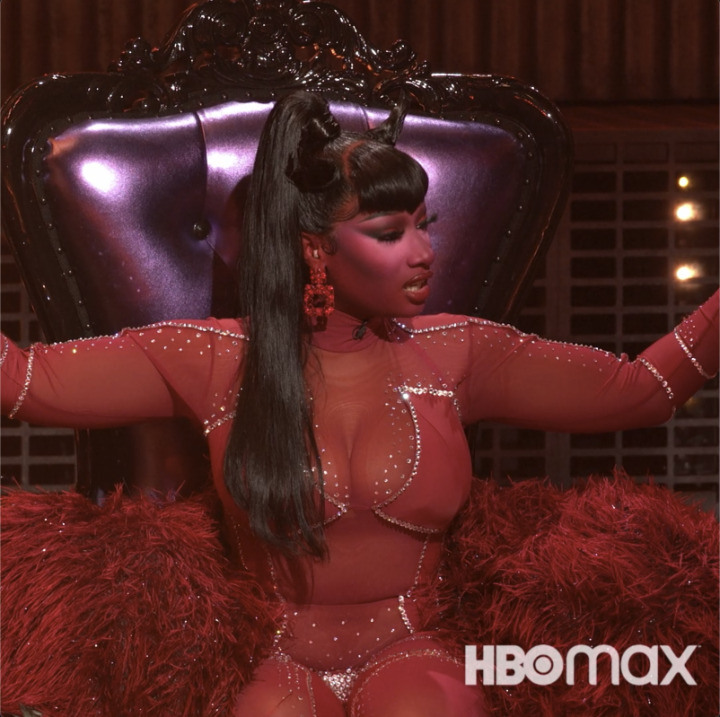 Get ready for the next level of ballroom in Legendary Season 3, coming soon to HBO Max! ? LegendaryMax
https://twitter.com/hbomax/status/1
Meet TikTok's LGBTQ+ Trailblazers
https://www.intomore.com/culture/me
Taste the rainbow o o o o o kyrajete hausofjete drag drag queen instadrag dragmakeup rpdr rupaulsDrag Race dragperformer dragartist localdrag ladrag laqueen losangelesdrag nightlife performer wes RoccosWeHo RSW kyrajete
https://www.instagram.com/p/CQMlNSA